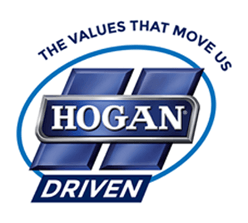 Start Your Career The Right Way – Don't Choose Between Pay, Miles, and Hometime. Get 'em all.
This is One Class A CDL Truck Driver Job That Doesn't Hold Back
At Hogan, our truck driver jobs give recent Class A CDL grads the experience and miles you need. And we do that without shorting you on the rest. Another thing that makes our Class A CDL driver jobs stand out is our large number of Dedicated routes open to recent Class A CDL grads. Develop strong relationships with our fleet managers and give your trucking career the best start possible.