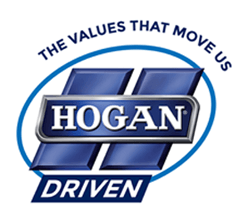 Hogan is a Premier Car Hauling Carrier
With Steady Freight and Excellent Hourly Pay,
Hogan's Car Hauling jobs give our drivers what they need!
Trusted by the industry for over 100 years, Hogan is a full-service trucking company with exciting opportunities for Class A CDL Car Haulers. At Hogan, we succeed when our Drivers succeed, so we provide the best equipment, pay, benefits and home-time that only an industry leader can provide. That also means no auction work! With a fleet of International trucks and Cottrell trailers, our drivers are hauling between 5 to 9 cars. Our car haul routes travel both intra and interstate and consist of both single and multi-stops. If staying close to home is important to you, our Dedicated Auto Hauling route will keep you driving AND give you quality time with your family.
Car Hauler Opportunities
Available Across the Country
Alabama
California
Connecticut
Delaware
Florida
Georgia
Illinois
Indiana
Iowa
Kentucky
Louisiana
Maine
Maryland
Massachusetts
Minnesota
Mississippi
Missouri
New Hampshire
New Jersey
New York
North Carolina
Ohio
Oklahoma
Pennsylvania
Rhode Island
South Carolina
Tennessee
Virginia
Wisconsin