Complete the form below and a recruiter will contact you soon.
Recent CDL-A Grads & Students: CALL US TODAY: ​866-699-7715
Join the Hogan Team for the best on-the-job training and truck driving career. Not only will you get PREMIUM home time and GREAT Weekly pay you can depend on, we will also train you to be among the best drivers in the industry!
Why Choose Hogan as your first job out of truck driving school?
We offer a paid four week driver training course and weekly performance reviews with one of our elite certified trainers. Hogan's four week training program will prepare you to be among the best professional truck drivers in the trucking industry today! We take your career and our training seriously.
How much will I make?
First, we will pay you a guaranteed weekly wage during your four week training period. Once you complete your training, we start you with a top starting mileage rate. Pay varies by division, so to find out what you could make, please call a recruiter at ​866-699-7715.
You can also expect consistent, dependable schedules with Quality Hometime!
We have open positions now! Depending on where you live, we offer Regional, Dedicated, Team, and Local truck jobs.
Hogan Requires:
Know where your next mile is coming from.
We've done a lot more than talk to be around for over 100 years. Our drivers succeed with the support of the best equipment, pay, benefits and home-time that only an industry leader can provide. Whether you're an experienced Class A CDL driver, or a recent graduate, we have opportunities for you to join our team. To find the route that fits you best, call now and speak with a recruiter.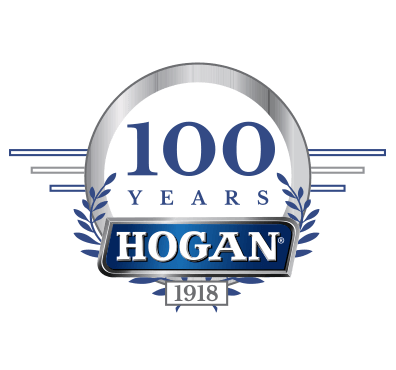 Celebrating A Century of Hogan Tradition
From one truck and one man in 1918 to the full-service, multi-faceted transportation company we are today, we celebrate over 100 years of Hogan success. And we owe that to a long family tradition of unparalleled, personalized service, utilizing first-class equipment and advanced technology. Our family is proud to continue our grandfather Joseph Hogan's legacy and his commitment to customer and driver satisfaction.